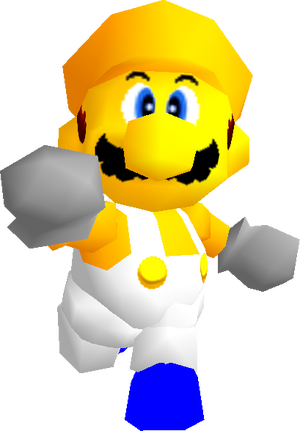 Welcome to the MarioMario54321 Wiki!
All you need to know about MM54321 canon, bloopers, or otherwise in 1 convenient place!
NOTICE: Wiki Under Renovation
The MM54321 Wiki is currently undergoing a massive renovation due to pointless, inaccurate, incomplete, or false information present on a majority of it's pages. Projects in the past have attempted to fix this issue but to little success, often causing more problems than they solved. Recently the Wiki has been handed over to us (User:PurpleSamurai5.0 & User:Proking235), a team of new moderators who understand the timeline much better than the old moderators and general public, and we (the moderation team) are trying our best to fix the Wiki as fast as is reasonable. Because of the nature of the situation much of the Wiki has been put under moderation lockdown so the average user cannot edit pages. However, we, the mod team, are not able to fix all 500+ pages of this Wiki alone. If you are knowledgeable about MM54321, can write a decent Wiki article, and have articles you wish to see updated we urge you contact us so we can give you access to the pages you wish to edit.
Editing Rules
1. If you repeatedly rollback the same page over 5 times, after people changed your edit for a reason and requested that you stopped doing it, it can result in a 1-3 day ban.
1.5. Rule 1 does not count if a vandal vandalizes a page, and you have to rollback repeatedly to prevent it from being vandalized.
2. If you want someone to lose certain privileges, you require the confirmation of either 3 admins or the Founder, Rocky.
2.5. If you repeatedly request someone to lose privileges in multiple user talk pages, it can result in a 3-7 day ban.
3. If you vandalize 1 page, including user pages, you can get blocked for 1 month. If you vandalize 2 pages, once again including user pages, you can get blocked for 1 year. If you vandalize 3+ pages, once again user pages, this can result in an infinite block.
3.5. If you edit a user page other than your own to an insulting version, it can result in a week ban.
Community content is available under
CC-BY-SA
unless otherwise noted.